Menü
Üyelik
---
Ziyaretçiler
01: 137.74.20 xxx
02: 217.182.1 xxx
03: 164.132.1 xxx
04: 51.255.65 xxx
05: 60.2.148. xxx
06: 137.74.20 xxx
07: 192.99.22 xxx
08: 51.255.65 xxx
09: 137.74.20 xxx
10: 164.132.1 xxx
11: 51.255.71 xxx
12: 51.255.65 xxx
13: 51.255.65 xxx
14: 164.132.1 xxx
15: 217.182.1 xxx
16: 164.132.1 xxx
17: 95.28.172 xxx
18: 217.182.1 xxx
19: 104.144.6 xxx
20: 51.255.65 xxx
21: 89.218.6. xxx
22: 176.9.66. xxx
23: 5.226.174 xxx
24: 217.182.1 xxx
25: 94.177.21 xxx
26: 109.201.1 xxx
27: 180.76.15 xxx
28: 104.168.6 xxx
29: 66.249.66 xxx
30: 51.255.71 xxx
31: 159.224.2 xxx
32: 151.80.27 xxx
33: 155.133.8 xxx
34: 217.182.1 xxx
35: 66.249.66 xxx
36: 217.182.1 xxx
37: 23.94.243 xxx
38: 51.255.65 xxx
39: 163.172.2 xxx
40: 188.166.1 xxx
41: 54.198.14 xxx
42: 107.150.8 xxx
43: 164.132.1 xxx
44: 204.44.97 xxx
45: 217.182.1 xxx
46: 137.74.20 xxx
47: 164.132.1 xxx
48: 164.132.1 xxx
49: 164.132.1 xxx
50: 164.132.1 xxx
51: 89.32.181 xxx
52: 173.44.16 xxx
53: 164.132.1 xxx
54: 51.255.65 xxx
55: 51.255.65 xxx
56: 164.132.1 xxx
57: 89.38.149 xxx
58: 164.132.1 xxx
59: 164.132.1 xxx
60: 164.132.1 xxx
61: 164.132.1 xxx
62: 94.121.38 xxx
63: 217.182.1 xxx
64: 52.0.137. xxx
65: 51.255.65 xxx
66: 164.132.1 xxx
67: 173.44.36 xxx
68: 217.182.1 xxx
69: 83.110.72 xxx
70: 164.132.1 xxx
71: 155.133.4 xxx
72: 178.32.12 xxx
73: 164.132.1 xxx
74: 218.92.21 xxx
75: 112.111.1 xxx
76: 137.74.20 xxx
77: 217.182.1 xxx
78: 66.249.66 xxx
79: 173.13.18 xxx
80: 164.132.1 xxx
81: 217.182.1 xxx
82: 137.74.20 xxx
83: 217.182.1 xxx
84: 195.154.5 xxx
85: 92.114.83 xxx
86: 164.132.1 xxx
87: 51.255.65 xxx
88: 51.255.65 xxx
89: 164.132.1 xxx
90: 164.132.1 xxx
91: 158.69.24 xxx
92: 51.255.65 xxx
93: 164.132.1 xxx
94: 164.132.1 xxx
95: 164.132.1 xxx
96: 137.74.20 xxx
97: 64.62.252 xxx
98: 107.172.1 xxx
99: 51.255.65 xxx
100: 45.76.179 xxx
101: 51.255.65 xxx

Perhaps the British people presented another great movement to all the world after the football. It was NWOBHM , with expanding "New Wave Of British Heavy Metal" was a beginning of gold era for Heavy Metal history like a revolutinary that will be guide the metal scene in the following years. I'm not the enemy of Glam Rock but if NWOBHM had not been and if we tried to take pleasure from Glam Rock instead of NWOBHM, I sure it would not be really good. Punk rock movement was quite powerful in the late 1970s, because punk was an important cultural movement of youth for the struggle against authority. Although now it discredited former political intimacy. With NWOBHM flames a new era would begin and influenced from 70's hard rock music, particularly Black Sabbath, Deep Purple, Led Zeppelin, Rainbow and Motörhead, British people began to form countless bands one after another (Iron Maiden, Venom, Saxon, Diamond Head, Raven, Demon, Def Leppard, Girlschool, Tank, Praying Mantis, Angel Witch, Samson, Blitzkrieg, Grim Reaper, Quartz, Tygers Of Pan Tang, Jaguar, Saracen, Avenger, Holocaust, Tokyo Blade, Witchfinder General, Hollow Ground etc.). Looking at the earlier periods, born in Scotland then moved to Australia, which was founded by brothers Angus and Malcolm Young, AC DC is cited among the pioneers of the genre.
Album Reviews: TOTALT JAVLA MÖRKER - MANNISKANS RINGA VARDE (2004)
There are many black metal/crustpunk bands that increase day by day in the recent years. I recommend some R.A.B.M. bands but I really don't like some bands as musical in the same movement. Totalt Javla Mörker is already partly piece of scene in my opinion, andi recommend them as one of the best black/crust bands with Skitsystem. Obviously I think everyone can not do such a well-balanced combination between hardcore/crust and black metal because the two genres are quite irrevelant... But.. Totalt Javla Mörker is one of the rarely bands that succeeded the blending black metal and hardcore too harmonic. These guys broke all the thoughts in my head about the topic. This is fuckin violently music like Anti-Cimex, Sodom or Bathory are playing at the same time.

Formed in 1998 in Skelleftea, Sweden, the band's name means "Total Fucking Darkness" in English. Like Disfear and Skitsystem's chainsaw tunes, it's too brutal as a fallen sledgehammer on your head, and sometimes it has moments of dark and dirty like Amebix did at the time. D-beat punk blasting of drums and duals of muddy screaming black-death metal, grinding muffled style vocals, crustcore/death metal riffing, the result; their sound is very very insanely madness of unsound mind. Rumbling bass is quite dominant on music, it is another most delicious part of the band. These guys are really pure rage. People who want to listen as reference, they should start to listen the 2004's "Manniskans Ringa Varde" and 2006's self-titled. Recommended immediately.
Blending the Old School Death metal with the roots of Grindcore, how many bands have there been that revealed the brutality at the time in this style? Developing the roots so, present the death metal that can offer an infinite brutality? Very, very few… That was one of those myths Impetigo ... At the point of junction of cannibalism and metal, they did two legendary albums and an EP, and left the market. Founded in 1987, the American band's first album "Ultimo Mondo Cannibale" is one of the determinants in the genre, which is a source of inspiration for countless horrific Death Metal and Grindcore bands, the masterpiece still shines in the bright pages of the history. Based to 70s and 80s Italian horror movies on the brutality, this album is in the full of primitive Thrash, Death Metal and Grindcore way as musically, no this is not music, it sounds like a cannibal crew torments you before the lunch. In spite of a lack of tehcnical skill, guitars are heavy as hell, and the riffing has intensity cool, punch vocals have great gutturals like vomitting the intestinals or blooded brain of a victim, scary samples from the famous cult horror movies (remember the story of evil wizard who disentomb the deads from the graves and use them in his gore stage shows) adds great ambience. There are some Napalm Death, Repulsion, Macabre-esque parts on tracks, especially in primitive guitar riffs, if you have fucking technical brain which likes millions of riffs in one minute, then keep far away from this masterpiece. Zombie? Yeah, Dario Argento, go to the Haiti, and escape to the hospital to find the doctor, but no exit they will surround you!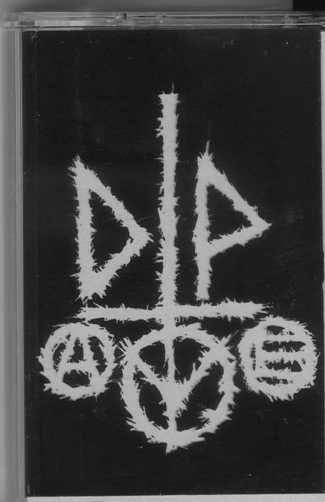 At the time, i discovered these psychopathic Australians when i was looking for the new mentally-ill noises. Disease Process is a two-piece d.iy. black metal/grindcore/crust band from Perth, Western Australia that was founded in 2010. As the rough-hewn mix of d.i.y. satanic/anarcho grindcore, crust with death and black metal, this is the first demo tape of band to offer uncompromised noise of uncontrolled barbarism that's coming from the days of "Death To Capitalist Hardcore" s slap that Sore Throat did at the time in behalf of carrion grind-crust, to the same years that Earache presented grindcore's 87 model with the bands such as E.N.T. and Electro Hippies and Repulsion dose together with some of black metal hints.

8 rapist tracks in 10 minutes force the limit of animality without any fuckin melodies, any catchiness, that's the real brutality! Guitar sound is extremely fuzzy like you thought, vocals are extremely muffed, unmitigated drums always dominate the anger, in the result these factors make the noise of that buzzsaw shredding. Some tracks contain good punk-grind riffs in the vein of the old school grindcore bands we mentioned. In fact does not need to explain how it has every aspect of uncompromising, ruthless, devoid in a single tune, and I have to add that like all the these type of records, not get an awful record quality absolutely. In the lyrics, i don't know enough, but i think their approach is based to topics of hate, chaos, misanthrophy, anti-religion, devil worshipping and anarchism. Not only for grind, crust, i sure it will be also attractive even for the fans of black-death metal i sure.
2009's "Five Skulls and One Chalice" revealed the truth; these old farts are still playing black/thrash metal in the oldschool attitude without no compromising, so if we discuss their history by beginning from "Bloody Vengeance" era it's possible to say they have not given a fuck the changes in the sound, and fucking experimentals, modern production or technicality so they deserve to be respected. Vulcano has key influences on the first black-death metal bands such as Beherit, Blasphemy together with Sarcofago. Band was founded in 1981 in Sao Paulo city by Carli Cooper (bass), Zhema (guitar) and Paulo Magrão (guitar), later they moved to the city of Santos in 1982.

They did their early live performances under the name "Made In Brazil", they recorded the demo "Om Pushne Namah" in 1983. After this 4-track demo, Magrão and Cooper left the band, they were replaced with Johnny Hansen (guitar) and Renato (drums). And Zhema left the guitar duty, he began to play bass. In 1984 a second demo tape of the 8-track "Devil On My Roof" was released. The band's famous track named "Witches Sabbath" appeared for the first time in this demo so we see Nifelheim covered it. During the tour, Hansen and Renato left the band, and then the works were more difficult for Vulcano, because Zhema stayed as the only original member. But he found Soto Júnior (guitar), Zé Flávio (bass), Laudir Piloni (drums) and Angel (vocals), so the band's line-up takes the real form.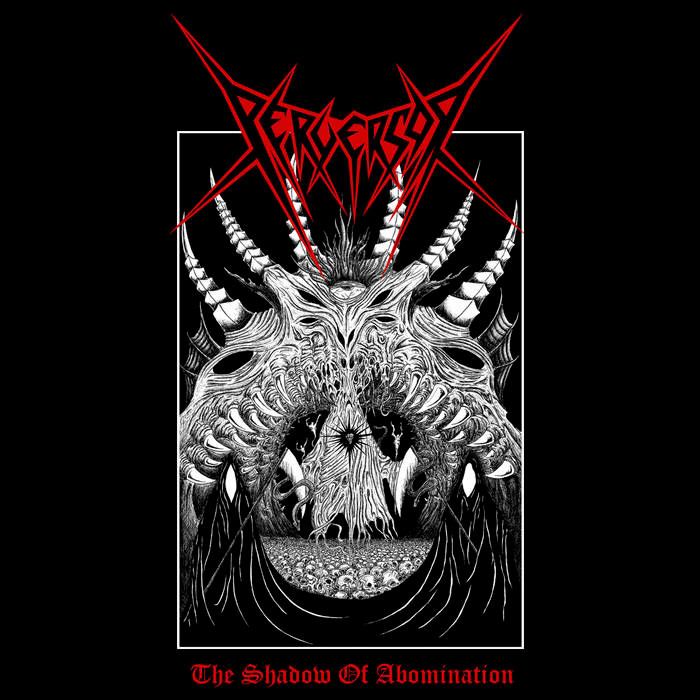 Need to avoid, because Perversor continues to attack with blasphemic rapid fire that's bombarding us with the flame of automatic hell atomizing weapon. Guys seem to reached to the best black metal bands of South American scene, it can not be wrong to mention i guess. Santiago city is not already surprise, because when it's in Chile such bloodshedding, and the relentless massacre of black-thrash-death metal absolutely comes from this cursed town. Since the guys have released their blasphemic destruction "Cult Of Destruction" in 2008 under the influence of Blasphemy, Archgoat, Sarcofago, Sodom and Chilean bands such as Death Yell, Pentagram, during this time they provided much improvement. The debut album was also great but the vocals were buried more into the instruments and it was lack of guitar solos, it means never bad of course.

But "The Shadow Of Abomination" is more glorified with successfull production as it should be, neither more, nor less. This time vocals spread the unending profane terror with zestful screams, reverberant growling singing of excellence, and it's possible to hear a great guitar solo in "Slaughter Of The Innocent".
When i first listened "Katun" i didn't even have any information about the band's debut. Complete psychopaths that play death metal from the Mexican territory, they destroy by mixing the chaosy guitar sound that creates war atmosphere and demonic vocals of doing damage to anti-christianity. The last one "Metztli Obscura" shows more destructive and mature improvement of band which they oriented on speeding up and ripping. People compare them with bands such as Belphegor and Behemoth, they're right about the musical orientation but i've never liked this comparison until now cause of accepting that as an insult for Hacavitz.

As i've seen band focused on the Mayan mythology, so there are the traces of Mayas including also the name. It comes from the Mayan mountains, but normally mythology was not important for me if they 're only oriented on Mayan mythology because a band like Hacavitz should have blasphemic or anti-religious standing at least, already they have.
When I first heard the EP name "Penis Metal" a few years ago, thought an interesting band and how it was something i faced, i asked myself. But later Hades Archer was one of the greatest favourite bands of me from the underground black/death metal scene in South America. Spreading chaos, unholy pervertion (especially with the secret cover of Sodom's "Equinox") we encountered with these demons, so their debut album to have such a wonderful does not surprise for me. Of course not, there are some bands to say about that "their ep or demo was much better than the first album, it does not reflect the same atmosphere" but Hades Archer has done the opposite, and they released the "For The Diabolical Ages" curse.

The sound is more black/thrash metal than the EP with some death metal filled parts. Except that "Into The Black Mass" which has the apocalyptic mood, the album creates deadly destruction, crushes all the holy themes from start to finish. Reverberant vocals, fast and brutal thrashy riffs are exploding on your face, the well-written guitar solos, when all these factors together have created a stunning ambience. The cover artwork reflects the perversion theme successfully. "Sodoma Eden" is my favourite as an element of damage which is a full-fledged. "Ways of Bestiality" has suddenly tempo change with a strange passage. The effected brutal vocals almost came out from an exploison of hell. "Daughter of Perversion" was dominanced with more chaos. Reverberant necro sound of South American hell. This fully reflects the terrorism of satanic thrash-black metal you wanted to inhale.

Think "Bestial Devastation" and "Morbid Visions"era, or Sarcofago, Sextrash, Mutilator. Highly recommended! (Note: The Santiago city is really unholy!)
Satanic Thrash metal in hell!!! Founded in 1986, Morbid Saint was among the most extreme and brutal thrash metal bands in with the bands such as Demolition Hammer, Dark Angel, Exorcist and some others in U.S.A. so their key influence on black-death metal scenes is well known. Similar to Kreator, Dark Angel, Destruction and Sodom they played fast, agressive, brutal and a bit black metal-esque thrash/speed metal, and their lyrics are totally based on themes such as satan, hell, and death . In 1988, they recorded their first demo, which they called "Lock Up Your Children" and the following year band's debut and only one album named "Spectrum Of Death" was released by Mexican company Avanzada Metálica , it was produced by Chuck Schuldiner and Eric "Griffy" Grief is the manager of Death. This legendary record was a milestone for thrash metal history, so it was re-released by Grind Core Int. in 1991. "Spectrum Of Death" is a perfect blend of German Thrash and Bay-Area style. Filled with brutality and aggression, this classic includes the riffs such as razor blades, concrete-like bass guitars, drums of the vibration and shredding vocals which presented the one of the most extreme records in 1980s. In 1992 they recorded demo of 33 minutes named "Destruction System", but they didn't release it. Because this is a demo that was only prepared for fans. The band split-up in the mid-1990s. In 2006, three members of the band founded a new band named Hallowcore.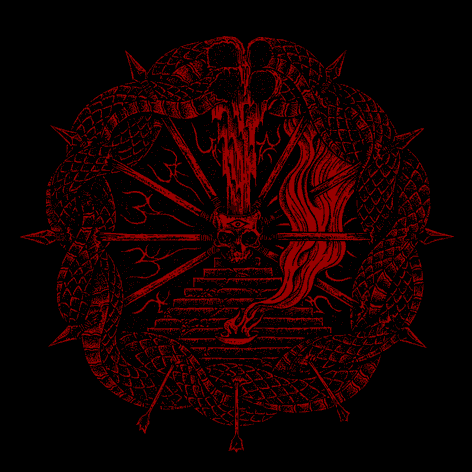 Death, satan, black mass, occultism and a band as severe as a hammer slamming to the head. Witchrist is a side-project by the members of Diocletian, and their debut Beheaded Ouroboros is absolutely one of the most cruel and pestiferous records of 2010. What separates it from other death metal albums of the year is the hellish black metal influence. Pre-90 Bolt Thrower, Autopsy, Incantation, Asphyx and some Blasphemy & old Mayhem are the main influences of the record.

There is an intense occult atmosphere in the album. The songs are usually on mid or fast tempos but when you hear the slow doomy parts, often with the help of church bells you are in a demonic trip. The sound is raw but plain. The vocals are mostly raucous roars but in slow & heavy parts you also hear suffering screams. The guitars are down-tuned, occasionally playing necro black metal or devastating and catchy thrash-death riffs. There are also Slayerish twisted solos. The whole album is a ritual and can encourage you to perform black mass in a cemetery.